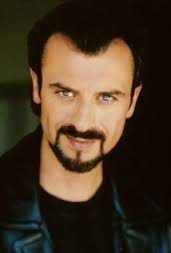 Juan Bruno Richardo Chioran (born June 18, 1963) is an Argentine-Canadian actor and singer who is primarily associated with stage roles at the Stratford Shakespeare Festival in Canada.
Chioran is best known for his voice acting roles, such as Doji in Beyblade: Metal Fusion (the first 32 episodes, later succeeded by Andrew Jackson), King Caradoc in Jane and the Dragon, and Barry Bullevardo in the animated series Iggy Arbuckle. Juan Chioran has an estimated net worth of $1 million.
He is best known for playing Venomous Drool from Fangbone!.